Indore:
Four people died and 16 were injured after a sleeper bus going from Indore to Chhatarpur overturned, said Banda SDOP Shikha Soni.
"Out of 16 injured people, 7 people are in serious condition," added SDOP Soni. Further informing about the accident, Soni said that the accident took place at 6 am at Niwar valley under Chhanbila police station of Sagar district on Saturday.
The injured were referred from Shahgarh Health Center to Sagar District Hospital and Chhatarpur District Hospital.
"Upon receiving the information, the administrative staff and the rescue team reached the spot. Tehsildar LP Ahirwar and Banda Tehsildar Kuldeep Singh were also present with the rescue team," said Soni.
More details are awaited.
(ANI)
First India is Rajasthan & Maharashtra's own English Newspaper. We bring you the most exclusive news from the power corridors of both the states along with the best of national, international and sports news from across the world.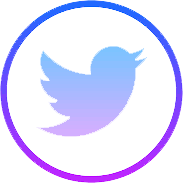 Do not wait too long to implement a new strategy or idea, act on it when the enthusiasm is at its peak.
Jagdeesh Chandra
(CEO & Editor)
© 2021 Firstindia Express. All rights reserved | IT Partner
Kodecube
Similar to the contextual text color classes, easily set the background of an element
source