The long rope that KL Rahul has been enjoying in Test cricket despite the lack of big scores is beginning to look like a thin thread. From leading the side only a couple of months ago in Rohit Sharma's absence in Bangladesh, the opener has lost the vice-captaincy for the remaining two Tests against Australia and is in line to miss his place in the XI to fellow-opener Shubman Gill.
In 47 Tests, Rahul averages only 33.44 and since scoring the last of his seven centuries, against South Africa in Centurion, he has scores of 23, 50, 8, 12, 10, 22, 23, 10, 2, 20, 17, and 1. And with each outing the calls have only increased to drop him, especially because in Gill, India has an in-form opener warming the bench.
While Gill's exploits have already made him own the opener's slot ahead of Rahul in limited-overs cricket, he is now awaiting an opportunity to replicate the same in Tests. After an impressive debut during the tour of Australia, where he made fifties at Sydney and Brisbane, Gill scored his first Test century in the recent tour of Bangladesh.
Since then, Gill has been India's best player in the limited-overs team, scoring a maiden double-century in ODIs and following it up with a century in the T20Is. With a compact technique to back his aggressive strokeplay, Gill has shown the credentials to be an opener in Tests.
During the 2021 tour of England, Gill's performance in Australia had made him the first-choice opener to partner Rohit Sharma. Before the series, he even opened in the World Test Championship final against New Zealand, forcing India's think-tank to look at Rahul as a contender for the middle-order slot.
However, a leg injury forced Gill to miss the series, opening the door for Rahul, who went to score a sublime 129 at Lord's that set up a famous victory. In the next few months, Rahul owned that space and even showed signs of coming of age, forcing the team management to look at Gill as a middle-order option.
Intense competition
At present, Indian cricket is seeing intense competition for opening spots. Beyond Gill there is Rahul's friend and fellow Karnataka opener
Mayank Agarwal
. Dropped from the India team, Agarwal has responded by scoring 990 runs in the Ranji Trophy this season with three centuries and six fifties at an average of 82.50.
There is also the Bengal opener Abhimanyu Easwaran, who has been part of the Indian team as a back-up opener and scored six centuries on the trot in November-December. Yashasvi Jaiswal,
Prithvi Shaw
,and Ruturaj Gaikwad too have potential and are part of India A set-up on the back of big scores in the domestic circuit. This is why with every bad outing, the pressure is increasing on Rahul.
While there has been plenty of noise from outside, within the team, there is still plenty of admiration for Rahul. Six of his seven centuries have come in overseas Tests and in varied conditions of Australia, Sri Lanka, West Indies, England and South Africa. No other Indian opener since
Virender Sehwag
can boast of such overseas centuries. And what is also lost in the commotion is after the tour of South Africa, Rahul's next series was only in Bangladesh as he missed the home series against Sri Lanka and the one-off Test in England.
While the slow conditions in Bangladesh and the spinning tracks in India have troubled Rahul, it has created issues for the rest of the batting line-up too. This notion is something that even the selectors felt was worth acknowledging. Rahul also has had the backing of captain Rohit and head coach
Rahul Dravid
. Had India ended up losing the Kotla Test, it might have been tough for the team management to retain him in the squad. India, historically, has taken difficult decisions when they lose at home.
It is that aspect that Indian team-management and the selectors factored in before retaining him for the remaining two Tests. "Of late there has been a lot of talk about his batting, but for us as team management, we always look at the potential of any individual, not just KL," Rohit, who had experienced a similar phase in his career, said.
"I was asked in the past about a lot of players, and if the guy has potential, guys will get that extended run. It's not just about KL, but anyone. If you look at the couple of hundreds he got outside India, two of the best I've seen from KL, especially at Lord's – batting on a damp pitch, losing the toss, put in, and playing in England is never easy, and he put in a great performance there, and Centurion was another one. Both of those were scored in India's wins. So again, that's the potential he has," Rohit added.
It is a luxury that Rahul himself has not enjoyed previously. Under
Virat Kohli
and Ravi Shastri, the trio of M Vijay,
Shikhar Dhawan
and Rahul appeared to be playing musical chairs every second Test, but this time — despite a string of low scores — Rohit and Dravid have shown immense faith and patience.
"I think he needs to trust his processes. This is just a phase, he has been one of our most successful overseas openers. He's got hundreds in South Africa and England, we'll continue to back him. I believe he has the quality and class to come out of this. It is great working with this unit, managing formats is the most difficult part," Dravid said.
Moreover, Rahul also had the safety of the vice-captain tag. Given the responsibility during the South Africa tour, he has already led the team in three Tests including the recent Bangladesh tour. While questions still remain as to why he was elevated to the role – Rahul has never led any team in domestic circuit and his captaincy skills were always under the lens in the IPL – India appear to course correct by relieving him of vice-captaincy. It no longer gives Rahul the added cushion of holding on to his spot as India are set to bring in Gill at Indore.
Maharashtra HSC exam starts tomorrow, students to get 10 additional minutes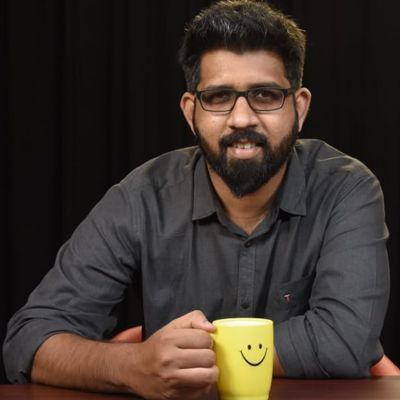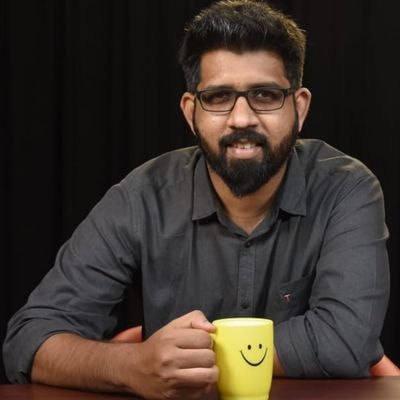 Venkata Krishna B
<div class="css-1dbjc4n r-1awozwy r-18u37iz r-1wbh5a2 r-dnmrzs"> <div…
read more
source